3. COUNSELLING - WHAT HAPPENS IN A SESSION?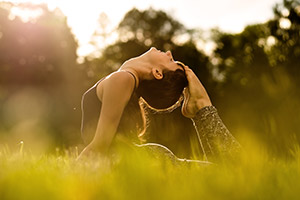 If you have decided to try counselling, you might be feeling anxious about your first session. Making the decision to get help and address the issues you are facing is an important first step and should be commended. Knowing what to expect from a counselling session should help you feel more prepared and less nervous about your first appointment.
In your first session it is likely that your counsellor will ask you some questions to gain an understanding of what's worrying you and the way your thought processes work. All the information obtained here will be used to help you in future sessions.

Some questions your counsellor may ask include:

Why are you seeking counselling? - You will most likely be asked what it is that has brought you here. This is your opportunity to discuss exactly why you are there and what you hope to gain from counselling.
What is your current situation and personal history? - It is important to let your counsellor know your current situation; this includes any day-to-day issues you are facing and even your work and home life. Discussing your personal history will give your counsellor a chance to understand more about you as a person and why these issues may have occurred.
What symptoms are you experiencing? - Whether these are physical or psychological, it is important to discuss any symptoms with your counsellor.

It is advised that you be honest and open when answering these questions to get the most out of your counselling sessions. During your counselling experience you should aim to build a trusting relationship with your counsellor so that you feel safe and confident discussing your worries. If for any reason you do not feel comfortable talking about your problems with your counsellor, it is perfectly acceptable to look for another counsellor.

The focus of our counselling service at the ICS is entirely on helping and empowering you to resolve your difficulties. We do not take actions on your behalf.

We do not visit people at their homes. All counselling session are conducted online through a video conferencing tool.

Counselling is a helping process, which requires seriousness, willingness and commitment from both yourself and your counsellor. Additionally, to benefit from counselling, it requires time commitment on a regular basis. However, we will expect you to inform us well in time (at least 24 hours before your appointment), if for whatever reasons; you are unable to attend your appointment.

Similarly, we will inform you in time, if we are, for whatever reasons, unable to provide you a service.

Counselling sessions last for 45-50 minutes to an hour, which are arranged on weekly basis initially. The time and frequency of counselling sessions will be negotiated between yourself and your counsellor. The counselling sessions will continue for as long as you and your counsellor feel it necessary. The counsellor will work with you to identify specific areas of intervention and help you to develop strategies to deal with/cope better with your situation.