Kshama Srivastava
Kshama Srivastava, Director of Acorn Fostering Services, UK, is a seasoned and an expert HR professional and has worked with National Health services, UK for over 20 years with CIPD & LLM (Employment Law).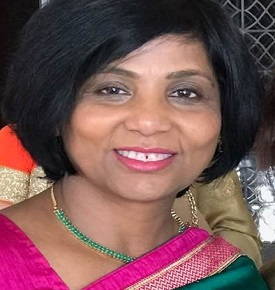 Occupational Information
Head of Human Resources, Leicestershire Partnership (NHS) Trust, Leicester, UK
Summary of qualifications
MBTI Practitioner completed in 2011, UK

NLP Business Practitioner completed in 2010, UK

LLM in Employment Law (Leicester University, UK) – completed in 2009

Post Graduate Diploma Personnel and Development - CIPD (De Montfort University, UK) – completed in 1998

Bachelor of Education (Annamalai University, India) completed 1990 in India

M.Sc. Chemistry (Jiwaji University, India) completed in 1985
Areas of Specialisation
As Head of HR, in addition to being responsible for the delivery of strategic and operational HR, I have also been responsible for the following:
Development and delivery of a management development programme including training on a range of HR topics

Coaching Managers in application of best HR practice

Coaching and developing staff in my department to ensure delivery of exemplary HR service
Technical Skills
Conceptualising and creating, Analysing and interpreting, Organising and executing, adapting and coping, supporting and listening, interacting and presenting, IT skills and last but not the least communication and interpersonal skills
Summary Of Experience
During HR career of 20 years I have gained significant experience in developing, delivering and administering training on a range of HR subjects within my organisation.
I am a national trainer for Agenda for Change Job Evaluation scheme and have delivered this training to approx. 300 people within the East Midlands Health Community.
During 1994 and 1996 I delivered training on personal development and motivation to a number of marketing consultants within UK.
From 1985-1991 I was teaching in India. During this time I gained substantial experience of planning a teaching session, quality assure and deliver it to my students.