Sunil Vatsayan
Acupuncture Detoxification Specialist, Founding Director of the Navjyoti Foundation, Delhi Police, he has been a consultant to NADA International, Border Security Force (BSF) Ministry of Home affairs Govt. of India.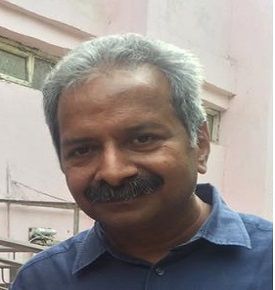 Suneel Vatsayan has a master's in social work from Jamia Millia Islamia. He was invited in International Visitor Program of the United States Information Agency Washington D.C. in August 1995 to study different approaches to drug treatment and rehabilitation followed in different parts of United State. Later, he was trained at Lincoln Acupuncture Training Centre New York as ADS (Acupuncture Detoxification Specialist) under the supervision & guidance of Dr. Michael O. Smith, MD Director, Lincoln Recovery Centre NADA International. He was trained as master trainer in adult education, life skills, counselling, welfare of senior citizens and use of ear acupuncture for barrier free services (NADA protocol).
He is a consulting relationship counsellor, trainer & consultant and has been a consultant to NADA International, Border Security Force (BSF) Ministry of Home affairs Govt. of India.

He was the Founding Director of the Navjyoti, Delhi Police Foundation for Correction, De-addiction and Rehabilitation for thirteen years where he did ground breaking work in the use of peer educators with addicts, prisoners and slums dwellers, set up network canters and promoted police, correction institutions & NGO partnership in India & abroad. He managed UN, Govt. and foreign funded projects. He has a long experience in organizing community-based services, in the field of education, HIV/AIDS, drug addiction treatment, rehabilitation, women and senior citizen empowerment.

He has been involved and contributed at different levels in network, forums and committees like 10th Five-year plan committee on drug treatment under Ministry of Social Justice, NGO forum for street and working children, NGO Forum for alcohol & drug prevention, Indian Temperance Youth Federation. He has been developing and organizing training programs for professionals, peer educators, NGO staff and volunteers, judiciary, police and prison officials etc. for more than two decades.
Vatsayan is widely travelled in India and abroad. He continues to contribute socially as visionary & honorary Chairman of Nada India Foundation. The Foundation reaches out through its services and programs mainly adolescent, women and senior citizens. Nada also focuses on training and technical assistance to Government and Non-Government agencies in the field of drug addiction prevention & treatment, peer education and interactive media.
He co-produced a 30 Radio episodes series called "Chunauti" on adolescent issues and set up 10 street children NGO based radio clubs. Chunauti episodes were broadcasted on AIR FM Rainbow in the year 2005-2006. He has been a jury member of Gandhian Philosophy and Public Service Broadcasting Award of Prasaar Bharti (Broadcasting Corporation of India) Directorate General All India Radio.

Vatsayan is a life member of National Association of Professional Social workers in India, Delhi Psychiatric Society (DPS), Indian Association of Private Psychiatry (IAPP), Quality Council of India and Association of Resource Managers against Drug Abuse (ARMADA) an ILO initiative. He is regular as expert panellist on psych-social issues on AIR (All India Radio), Doordarshan (National Channel) and other satellite channels. He had a regular panellist on midnight live show India TV for more than a year on relationship issues.

He was also awarded with Rotary Vocational Service Award. Delhi Government awarded him with Delhi Ke Gaarave Award in the year 1995. NADA International honoured him for his vision and leadership in the year 2001 at Kentucky.